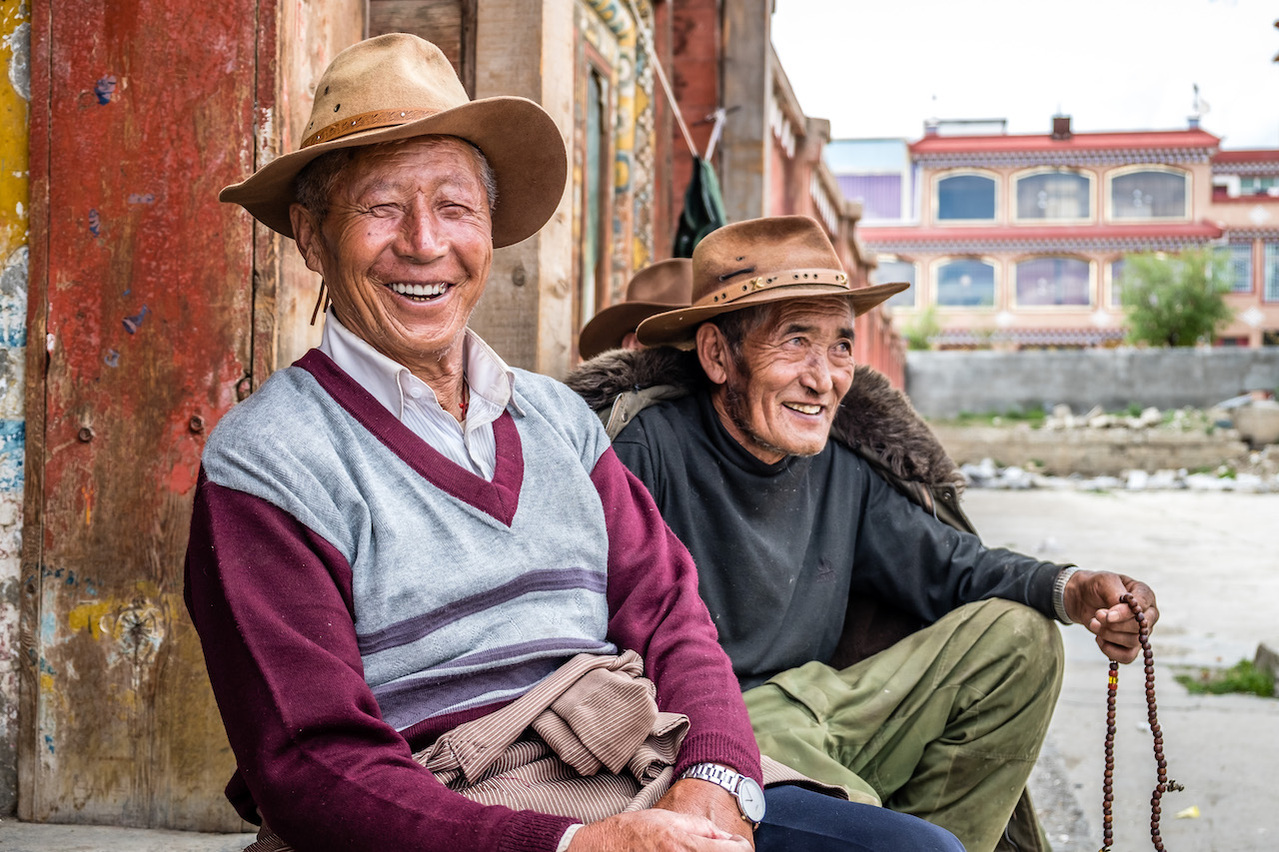 Along the roads of Litang, to the sound of sutras (Buddha's teachings), men and women appear, wearing their faith on their sleeves and their felt hats on their heads. It is like being elsewhere, in Eastern Tibet, in a tolerant China perhaps.
The road from Shangri-La leads us to discover a different culture, that of meditating cowboys, far from begging for their freedom.
Perched in the heights of Western China, Litang is a small, fearless city, a bastion of free and autonomous Tibet. There floats an atmosphere from elsewhere which in these sunny days, sees in its alleys these Khampas (Tibetan tribes) of Sichuan coming from the region of Kham. Litang celebrates, and dressing up in its most beautiful splendor, features its monks. After decorating their home with tangkas (rolls of Tibetan paintings), the latter parade without difficulty during the exercise of their piety.
The prayer wheels begin to turn, and turn again, to the mythical music of the whispered mantras. And here, these cowboys walk the circumambulation and then there, others lying all along, indulge in prostration.
Before our eyes, Litang invented its own film genre, a spaghetti-free western ramen. Its protagonists, all Buddhists, in search of freedom in the Far East, live a spiritual adventure, shaped by fights done with malas (rosaries) worn around the neck.
Fighting oppression through prayer is the conquest of the East.
Here or in Lhasa, this rebellion by faith, with hands joined above the head, and knees bent, sometimes tastes the joys of freedom, the one practiced in spirituality and unsealed in a child's smile. The latter, once chosen by the school of yellow hats of Gelug, will be the 15th (Dalai Lama) to think that one can be free and win without oppression.