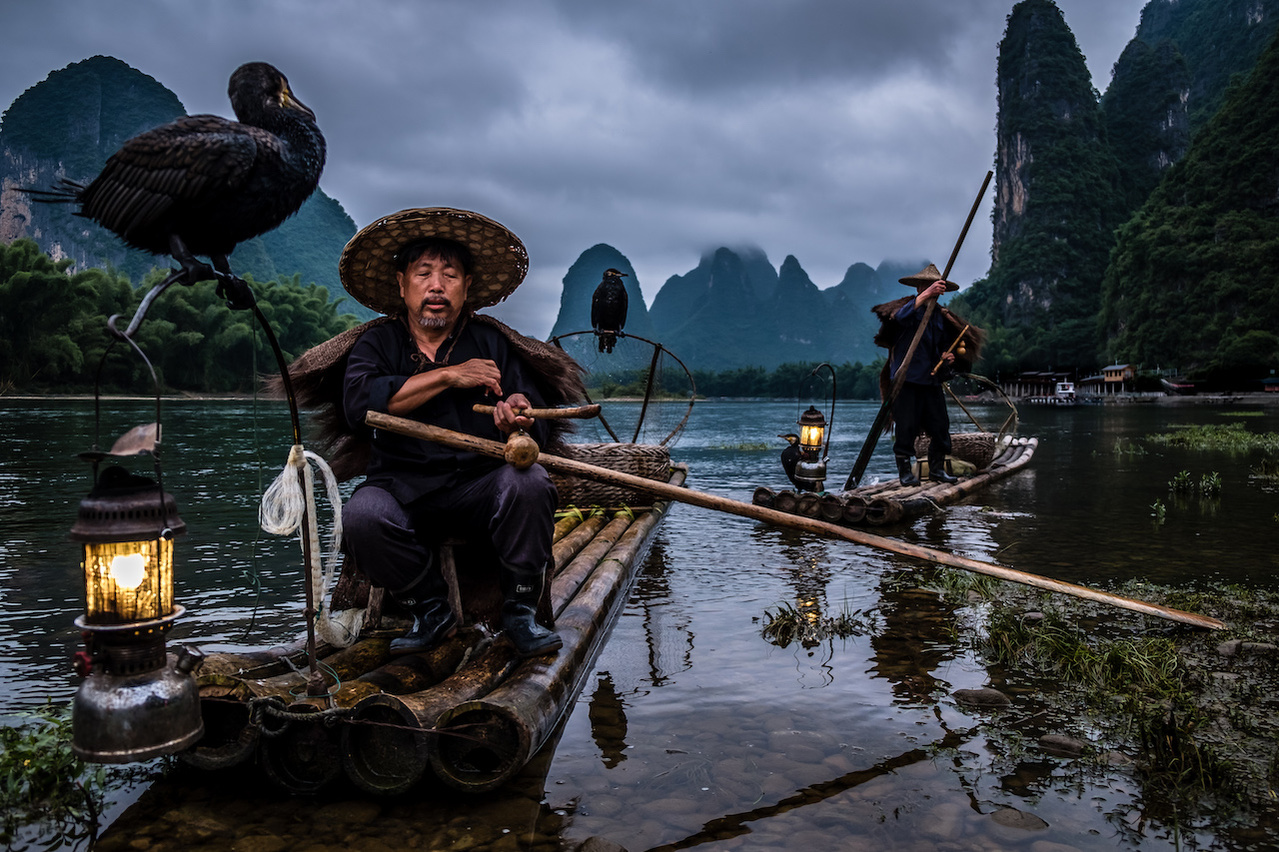 On the roads of the South, I feel like i am back to a China of yesteryear, where rivers flow in green silk ribbon, and on the terraces, rice fields shape like dragon' spines. Like in a painting on a parchment where calligraphy is mixed with the prose of missing poets, I contemplated a wild China, Du Fu's country or one you can imagine while lying in a grove of bamboo, with the throat perfumed with opium.
In this poppy euphoria, I slide on a raft through this karst landscape, and at Yangshuo, I sail south on the Li River.
In a setting imagined by a Chinese Ghibli, venerated ancient bearded philosophers appear to me on the banks of a fishing village. Confucius surprised to see me there, gently guides me to Lao Tseu who is drinking tea under the porch of a moldy shed. By his side, Sun Tzu reminds me that everything here is done in the delight of art, and apparently even war. And in these artistic struggles of life, timeless creations of men with slanted eyes, there is a distant China, far from the hazards of modern life. I start discovering a beauty of another kind, where cormorant fishermen are sailing between floating sugar loaves on the beauty of time.
And of the same nobility, in Longsheng I saw the Zhuang with their colorful heads. As I interrupted their daily lives, I tasted their routine and saw them planting rice with the soles of their feet, in the mud of the rains poured on the peaks of Guangxi. On the sides of their hills, at dawn, insomniac clouds caress the back of Longji's terraces. Between two cloudy passages, with an unobstructed view, I admire the work of the Yuan and Qing, the creation of dynasties that still feeds the legends of the southern roads.